People always ask me, what products do I recommend. I've tried sooo many products, services, and courses over the years that I actually love when I get this question.
I feel I can finally recommend the good stuff to my friends and family. So, friends, without further ado, here are the things that I use or have used and that I recommend wholeheartedly.
P.S. Most of the links on this page are affiliate links. If you buy or sign up through them, I will get a small commission at no cost to you. In fact, you'll even get a discount in most cases!
If you ever wanted to know how to make and grow a food (or any) blog from scratch, to the point of making serious money, Food Blogger Pro's course will show you how. It's arguably the single best thing I did in my life.
You enter a community of hundreds of like-minded people at different stages of blogging journeys. But you also get instant access to the best blogging resources such as video tutorials, live Q&As, community discussions, and expert insights.
Bloggers are required to make HUNDREDS of decisions that determine their blog's growth, revenue, traffic, audience size, and more.
The Food Blogger Pro membership provides expert training, helpful tutorials, and step-by-step guidance so that there's less guessing and more intentional action during every phase of your blogging journey.
This eBook is a must for all aspiring food bloggers and Instagramers. Monetize your recipes and food photographs by learning the good stuff and by taking so much-needed shortcuts.
It would take me probably eight more months to learn this stuff on my own. The book contains just incredible information by Lindsay Ostrom, the author of Pinch of Yum – an experienced food blogger and photographer.
Listen, I love to snack. I can smell a bag of chips in a 100-yard-radius. But in an effort to cut down on the unhealthy stuff, I decided to give UrthBox a chance. You select your box size and plan length. Then choose from Classic, Gluten-Free, Vegan or Diet box options.
UrthBox is my go-to gift to others as well. I mean, who doesn't love to snack. And – they'll think of you when each new box arrives! They run this limited "Buy one get one free" promotion at the moment. So, if you want to try them out, now's the perfect chance.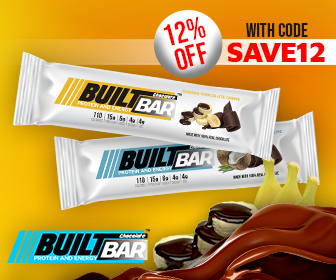 I know, another snack. What can I say, guilty as charged. But, Built bars are not your Mars or Snickers. They have much more flavor and I like to explore new flavors as soon as they come out.
As someone who always likes to have candy bars in her drawers, Built bars (and bites) are the best choice by far ???? They were kind enough to offer a coupon for 30% off on your first order (code: BuiltGO). It could expire at any time, so you better hurry up!
I've used BistroMD on many occasions for months at a time and it's just the best weight loss program out there. Does it get any better than getting your healthy meals delivered to your doorstep?
I managed to get you guys 25% OFF plus Free Shipping on your first order. It's a very good deal if you want to try out their service. The discount is probably not going to last too long, as well.
I hate wasting food but also aluminum and plastic foil. Single-use plastic is one of the biggest polluters on the planet and this is even more concerning because its use can easily be curbed.
Food Huggers keep my veggies and fruits fresh until we're ready to eat them again or use them in a dish. They're running promotions all the time, but the easiest one to get straightaway is 10% off if you sign up for their email list.
Trust me, you'll be using these huggers every day. They won't be tucked away in the back of the cupboard.
If it were socially acceptable, I would stack canvases wall-to-wall in my apartment. I just love them so much. Although Inktuitive makes some wonderful canvases, most of them are cringey and too money-centric.
That being said, I fell in love with a few of them. My favorite is this one though.
Wren has nothing to do with food and everything. Our food choices greatly influence the climate on a global, but more often on a local level. Once-in-lifetime disasters are happening every few years now, and our politicians aren't going to do anything about it. It's up to us to step up and do whatever we can.
I'm not saying Wren is the solution, far from it, but a whole is the sum of its parts. On average, it's about $23 for a person to offset their carbon footprint. Many choose to offset half or double their carbon footprint.
Calculate your carbon footprint in 2 minutes.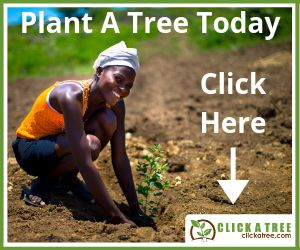 I've used Click A Tree on more than a few occasions. I just love the thought of planting trees. Not to mention that planting trees creates full-time employment for local communities in need and alleviates poverty.
You can also name all your trees and track their progress! Amazing…